Step 1
Go to your dashboard. In the left panel - You will see an option "Layout". Click on it.
Step 2
Click on any one of the "Add a Gadget" button.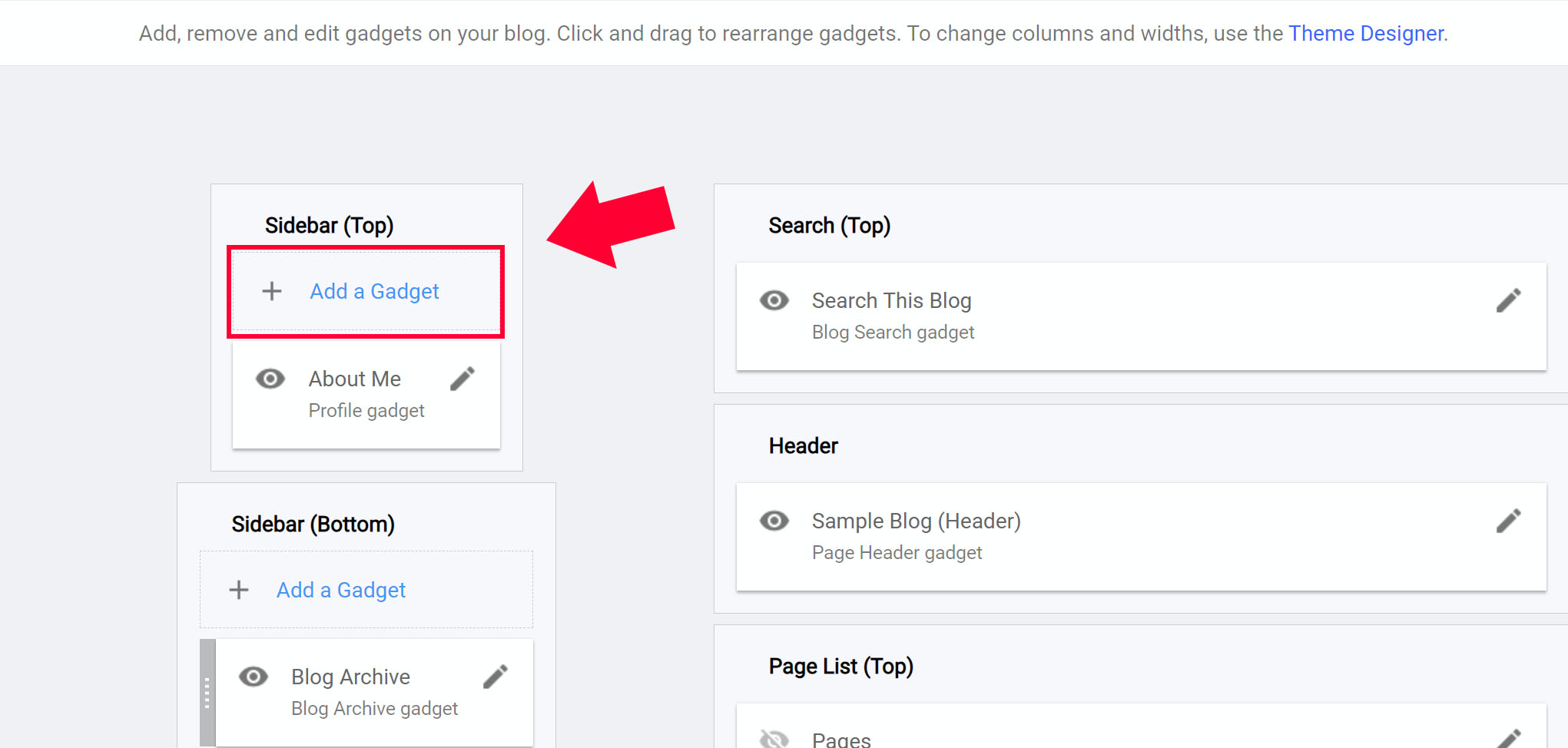 Step 3
A new window will show up. Select "HTML/JavaScript".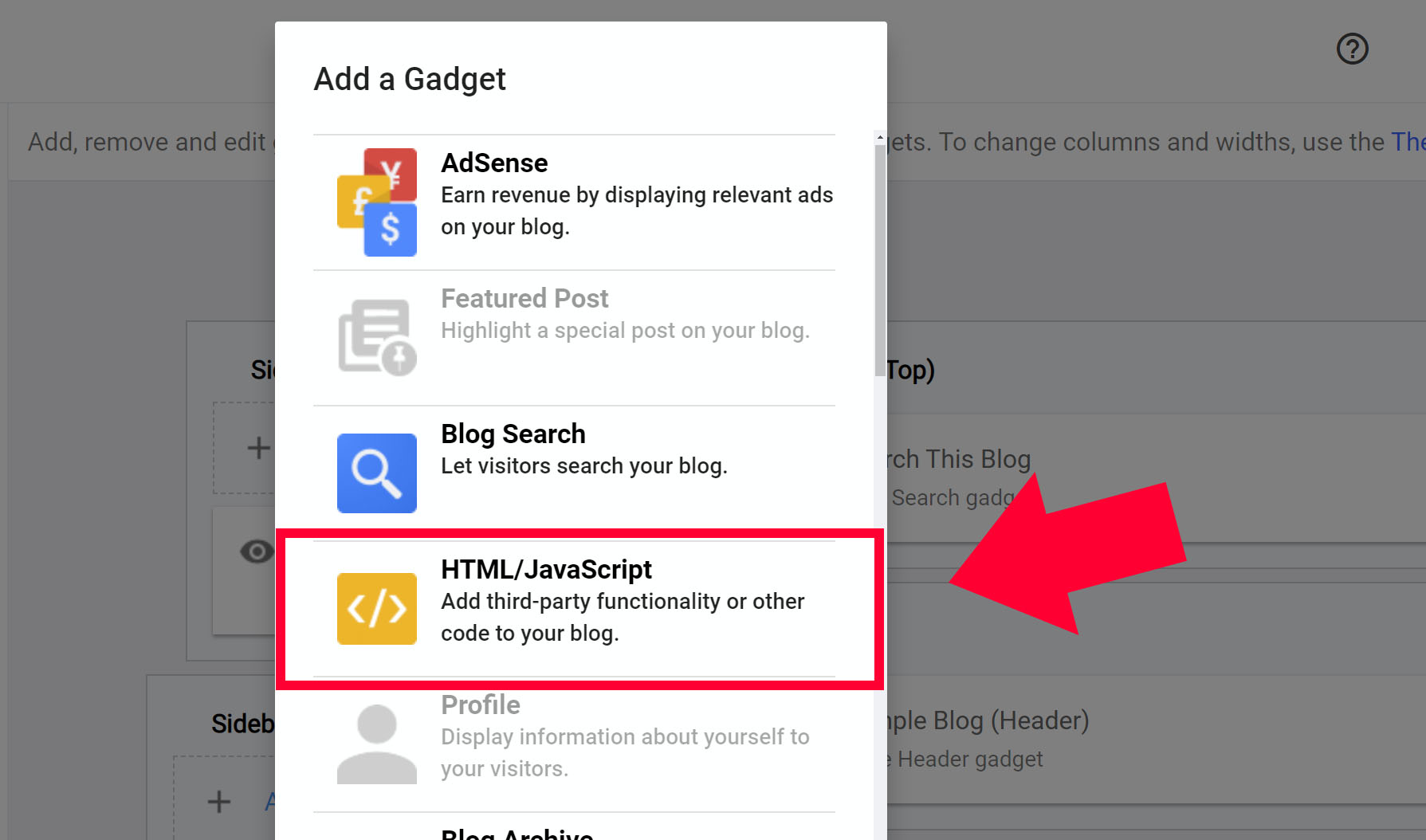 Step 4
In the "Title" write any name you want.
In the "Content" paste the code you want to add.
Click Save.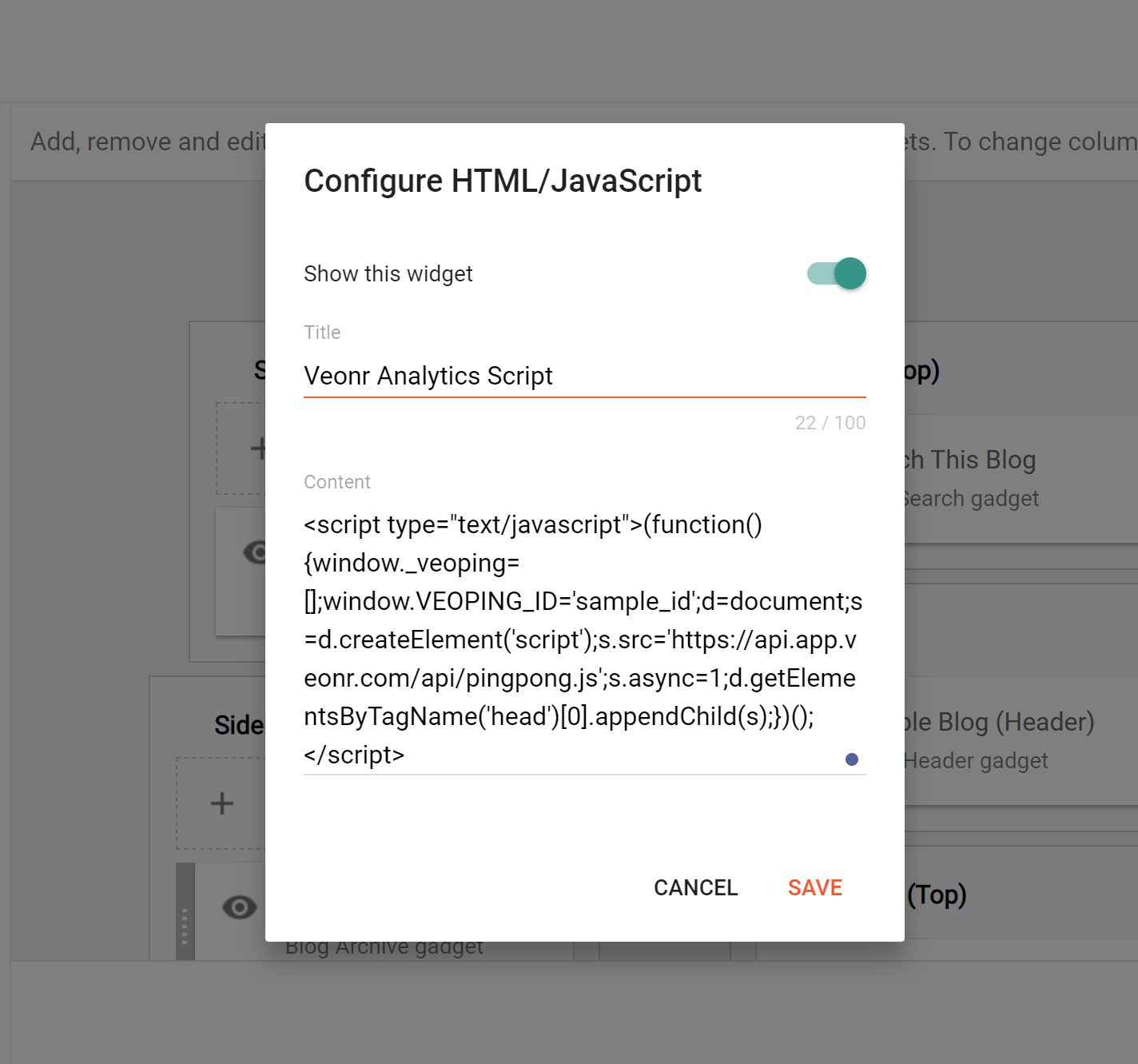 If you don't have a code snippet. You can sign up at veonr.com and get one for Free.
That's it. You're done.
Follow me @shubmakes
Share this with your fellow mates.